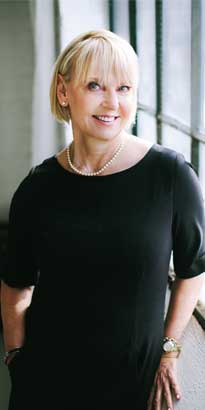 Dr Renata Maria Jenkin has been a board-certified dermatologist with the Royal College of Physicians and Surgeons (FRCPC) since 1995. Her interest is in general medical and surgical dermatology, with a focus on melanoma and non-melanoma skin cancers. She sees patients of all ages, including children.
She was born and raised in Toronto, Canada. She received her Bachelor of Science in chemistry from McMaster University in Hamilton, Ontario. She went on to complete a master's degree and Ph.D. in immunology, with a Ph.D. thesis in the field of reproductive immunology. She published extensively in this field and presented her research work in various countries around the world, including England, France and Japan. Dr Jenkin's research in reproductive immunology pioneered the fundamentals of understanding the immune system during pregnancy.
After the completion of her Ph.D., the decision to study medicine was easily made. Her initial thoughts were to specialize in obstetrics/gynecology. However, while in medical school she was awarded a competitive student research grant from the Medical Research Council of Canada to study the effects of ultraviolet light on the immunology of the skin. It was this work which sparked her interest in the complexities of skin and her pursuit of expertise in the field of dermatology
Dr Jenkin received her medical degree from McMaster University.  She subsequently completed a two year Internal Medicine training program at McMaster University and was then accepted into the coveted Dermatology residency program at the University of Toronto.
In 1995 she started a private practice with her husband where she was heavily involved with clinical teaching of general dermatology. After six years they both welcomed a recruitment opportunity to explore beyond the familiar borders of Canada and immigrated to Seattle. Dr Jenkin joined Virginia Mason where she was a staff dermatologist and headed the residency dermatology teaching program for ten years. She subsequently accepted a faculty position with the University of Washington where she was an attending teaching physician for four years before joining Madrona Dermatology. Dr Jenkin has always been passionately committed to resident and medical student teaching and continues to do so at Madrona Dermatology.
Dr Jenkin enjoys the outdoors and keeps active with alpine skiing in the winter and hiking in the summer. She has three children ranging from the ages of  twenty-one to thirty. She volunteers locally with Melanoma Monday free screenings and internationally with dermatology missions to East Africa. She lives in the Kirkland area where she enjoys quiet (and sometime not so quiet) time with family and friends.
EDUCATION & TRAINING
1991-1994 University of Toronto Dermatology Residency Program
1989-1991 McMaster UniversityInternal Medicine Residency Program
1989 McMaster University, M.D.
1987 McMaster University, Ph.D. Immunology
1982 McMaster University, Master of Science, Immunology
1976 McMaster University, Bachelor of Science, Chemistry
AWARDS & HONORS
2016 Top Doc, Seattle Met Magazine
1989 Medical Research Council Award
1985-1986 McMaster University Scholarship
1984-1985 McMaster University Scholarship
1984-1985 Ontario Graduate Scholarship
1983 Japanese Government Award to attend the 5th International Congress of Immunology
1982 McMaster University, Yates Fund Travel Award
CERTIFICATION
1995 Fellow of the Royal College of Physicians and Surgeons of Canada
LICENSURE
1999-present Washington State Medical License
MEMBERSHIPS
American Academy of Dermatology
American Medical Association
Seattle Dermatology Society
Washington State Dermatology Society
APPOINTMENTS & EMPLOYMENT
2016-present Associate Physician, Madrona Dermatology, Kirkland, WA
2012-2016 Clinical Associate Professor, University of Washington Department of Medicine, Division of Dermatology
2004-2011 Resident Liason, Virginia Mason Medical Center, Seattle WA
2002-2012 Clinical Faculty, Virginia Mason Medical Center, Seattle, WA
2000-2002 University of Washington Clinical Faculty
2000-2002 Medical Staff, PacMed Clinics, Seattle, WA
2000 Assistant Professor, McMaster University
1994-2000 Owner, Laser Skin Rejuvenation Centre, Hamilton, Ontario
PUBLICATIONS (RENATA M. SLAPSYS)
Click here for full curriculum vitae
EXTRACURRICULAR
Free The Children/Passion To Heal Medical Volunteer Trip (Kenya, September, 2012)
Mission Statement: An international charity and educational partner, Free The Children believes in a world where all young people are free to achieve their fullest potential as agents of change. Free The Children works to empower youth to remove barriers that prevent them from being active local and global citizens.
Participants on the Kenya Medical Volunteer Trip had a lasting impact on the level of health care in rural communities. The trip included the following: screening students in Free The Children primary schools for potential skin conditions; diagnosing and prescribing treatment for students and community members; preventing further illnesses by identifying potential causes of common dermatological conditions present in these communities; working with our local health care team to build their capacity for diagnosis and ability to provide optimal treatment for a range of skin conditions.