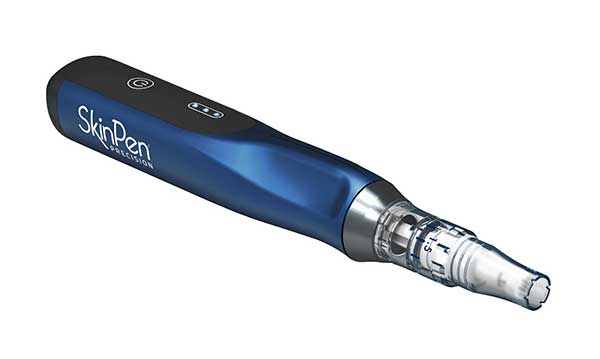 Microneedling, also known as collagen induction therapy, is a minimally invasive skin rejuvenation procedure that helps minimize the appearance of aging skin, fine lines, wrinkles and improve the appearance of acne scars, stretch marks and surgical scars.
Madrona Dermatology uses the state of the art SkinPen precision system, the only FDA approved microneedling device in the U.S. To provide the safest treatment with the best results.
The SkinPen Microneedling device glides across your skin and creates hundreds of controlled tiny micro-injuries which stimulate the natural wound healing process. The micro-injuries trigger the release of cytokines and growth factors that lead to remodeling of collagen and elastin. Collagen is a natural protein that helps maintain skin's firmness and shape. The SkinPen is safe for all skin types and may be used on many areas of the body.
Treatment usually takes 30 minutes to an hour depending on size and number of areas being treated.
Prior to the procedure, a topical anesthetic is applied for 20 minutes. This allows for a more comfortable experience for most people. However, some discomfort is reported depending on the area being treated.
The total healing time is different for each individual. Slight swelling and redness/pinkness is normal and can last from 2-4 days following the procedure. Your skin may feel tight and dry (like a mild sunburn) Some people may see their skin return to normal in 24 hours.